Have you ever wondered what others are doing to grow themselves and their business? Have you ever thought, "I don't know what I don't know. I wish I could learn from the successes (and mistakes) of other leaders?" The same thoughts run through every successful leader's mind at some point in their career. The good news is success – and failure – leave footprints.

Do not miss this opportunity to learn from three proven CEOs and their CEO coach. For this special event, Kirk Dando is bringing three experienced, high-growth CEOs with him:
Brett Hurt – Founder, data.world, Coremetrics, Bazaarvoice and Hurt Family Investments
Charles Thornburgh – Founder and CEO of Civitas Learning, Co-Founder, ClickSafety
Gabe Krajicek – CEO & Partner, Kasasa
You'll have the chance to ask them anything and tap into their collective experiences. First, Kirk will start by sharing growth hacks he has learned from helping over 8,000 growth hungry leaders.. Then, Kirk will moderate a Q&A session with the panel of CEO's. This talk will be short on theory and rich with practical, walk away advice you can apply immediately. Learn more about CEO Coaching.
DATE AND TIME
Wed, March 22, 2017
6:30 PM – 8:30 PM CDT
LOCATION
Galvanize
118 Nueces Street
Austin, TX 78701
View Map

If you have a question you want to make sure they cover, submit it here before the event.
Hire Kirk as a Leadership Speaker. Check out Kirk's Leadership Podcast.
You'll Learn How To
Measure where your company is in the predictable Business Growth Lifecycle.
Identify the 12 Warning Signs of Success – the issues that every organization faces with growth.
Create a common language around growth to share with your team, employees and investors.
Be a better leader, prepared for growth.
Make better hiring decisions, using simple frameworks to help guide the hiring process.
Improve team alignment and focus.
Learn from the success – and failures – of other businesses. Make your journey more predictable and sustainable.
Target Audience
Executives and Founders who want to learn how successful leaders and their companies grow.
Anyone who manages other people and wants to be a more effective manager/leader.
Anyone involved in a growth-focused company or organization who wants to understand what happens to a company as it grows.
Anyone who wants to pick the mind of three very successful CEOs and their CEO coach.
Presenters
Kirk Dando is an investor, mentor and CEO coach to high-growth companies. Business leaders find a "friend in the foxhole" with Kirk; he helped scale and sell a billion-dollar company. As a C-level executive, he walked the lonely road of leadership and worried himself to distraction, but learned a lot. For more than 20 years, he has worked with more than 8,000 executives. These include thirteen Ernst & Young Entrepreneurs of the Year and several "Best CEO" winners.
His bestselling book, "Predictive Leadership: Avoiding the 12 Most Common Mistakes that Derail Growth-Hungry Companies," shows execs how to predict and prepare for the most common business pitfalls. It helps eradicate their fears and doubts that make it "lonely at the top." Kirk has a stunning track record of causing breakthrough growth for companies that face problems stemming from their own success.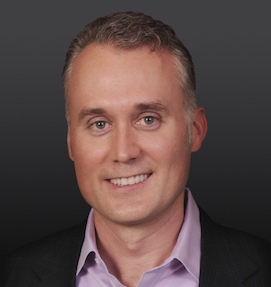 Brett is the CEO and Co-founder of data.world, which is building the most meaningful, collaborative, and abundant data resource in the world as a Certified B Corp. Brett is a seed-stage investor at Hurt Family Investments (HFI) in partnership with his wife, Debra. HFI are involved in 33 startups and counting. HFI has made 24 startup investments, and Brett has also joined the Advisory Board of 9 additional companies. Prior to HFI, Brett founded Bazaarvoice (NASDAQ: BV) and served as CEO and President for 7½ years, leading the company from bootstrapped concept to almost 2,000 clients worldwide and through its successful IPO. He subsequently guided the company through a successful follow-on offering and two acquisitions, PowerReviews and Longboard Media. Prior to Bazaarvoice, Brett founded Coremetrics and helped grow the company into a global, leading marketing analytics solution for the eCommerce industry before its acquisition by IBM.
Brett holds an MBA in High-Tech Entrepreneurship from The Wharton School at the University of Pennsylvania and a BBA in Management Information Systems from the University of Texas at Austin. He serves as an Entrepreneur-in-Residence at the Wharton School. Brett previously served as an Entrepreneur-in-Residence at the McCombs School of Business and also served on the Board of Directors of Shop.org for six years. Brett established the Bazaarvoice Foundation and is very active in the philanthropic arena. He received the Austin Entrepreneurs Foundation's Community Leadership Award in 2012. Brett is entrepreneur empowerment group RISE's Serial Entrepreneur of the year for 2012. He was named by E&Y as Entrepreneur of the Year for Austin in 2009 and is a member of the Austin chapter of the international Young Presidents' Organization (YPO). Brett was named CEO of the Year for large companies by the Austin Business Journal in 2012 and received the Joseph Wharton Award for Young Leadership in 2013. Brett and Debra received the LBJ Humanitarian Award in 2014 for their dedication to public service, philanthropy, and the Austin community.
Kirk's Leadership Podcast with Brett.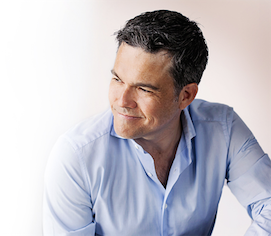 Charles fell in love with education while attending Stanford University and considered becoming a teacher. However, he also truly enjoyed technology and business, so decided to explore new ways of affecting education in a more scalable way. Combining these passions, he bought an education business upon graduation and started three more education technology businesses, all with the expressed purpose of pursuing the use of data and technology to improve access and efficacy in education. His work caught the interest of Kaplan Education, who acquired one of his businesses and retained him as an in-house entrepreneur for nine years, during which time he launched many other successful start-ups and served on the executive team of Kaplan Higher Education.
All of this experience led Charles to the conclusion that he could build something even bigger, a platform for innovation that would impact both access and efficacy on a dramatically larger scale. With this in mind, he launched Civitas Learning® in 2013. An outcomes-based company, Civitas Learning was designed to bring together the best of leading-edge technology, design thinking, and data science in its mission to help students successfully traverse the complex journey of higher education.
Charles started Civitas Learning with the idea that technology and data, used in the right way, can help address a growing problem in higher education, one that is costing the U.S. more than $4 Trillion. He recognized that the only way to address a need of that magnitude was to bring together a diverse, talented group of people from across industries (high-tech, healthcare, education, public safety, etc.), harnessing the transformative phenomena that is sweeping across industries in relation to data science combined with machine learning, and its use in improving outcomes.
Civitas Learning has become one of the fastest growing ed-tech startups of all time and is reaching over 2.5 million students. Based in Austin, TX, the company attracts talent from all over the world and is continuing to grow its partner base and product ecosystem.
Charles is named one of the "16 People Changing the Landscape of Online Education Forever" by Find Education Online.
Kirk's Leadership Podcast with Charles.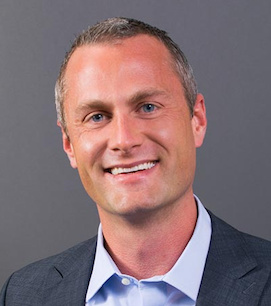 Gabe Krajicek, CEO & Partner, Kasasa
Gabriel Krajicek empowers community financial institutions with disruptive innovations and champions them in their fight for market dominance against megabanks and new industry players.
Gabe is captain of Kasasa®, the company formerly known as Kasasa by BancVue®. CEO since 2005, he has provided more than 700 community banks and credit unions with banking technology and marketing services, including the nationally-branded Kasasa product suite. If all Kasasa financial institutions were a single bank, they'd be the sixth largest bank in the country, based on number of branches.
Inc. Magazine heralded the company's advances under Gabe's guidance, naming it the 23rd fastest-growing private company in America in 2009. That year, Gabe unveiled Kasasa, a national brand of highly profitable consumer-centric financial products offered exclusively at select community financial institutions.
Gabe won the EY Entrepreneur of the Year Central Texas 2011 Award in his third consecutive year nominated as a finalist.
Prior to Kasasa, Gabe was President and CEO of DealerSkins, an automotive web solutions provider that served 1,200 auto dealers. Gabe took the helm in 2001, spearheaded a five-year plan to drive the company into profitable territory, and successfully positioned the company for acquisition by Trader Publishing Company.
Kirk's Leadership Podcast with Gabe.